Brought to you without the expletives
It's generally a Northern Division rule that we send very witty cards. And Fox has really got one to look forward to when he goes to the Apollo Victoria next week: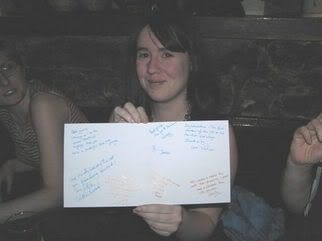 Unfortunately all of our messages were trumped by Griffin's - moderately rude - contribution. There's always one who has to show off.