At Least You Can't See Where My Rose Was...
When I read
Nik's blog
this morning it sent me running immediately to that soppy, smiley, happy place of 'the [Griffin] nightclub gigs'. Because Nightingales was one of the particularly special ones. If only for the fact that it had streamers and balloons. And I didn't find my feet sticking to the floor.
So, for posterity: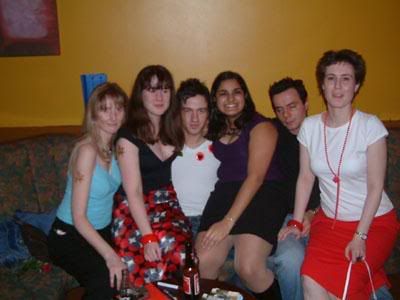 And the final lines of the report I wrote at the time?
"Loved the club. Loved Al. But, most of all, loved the Army".
And I still agree.