Coza's Oxford (Part One): The Places
To start at the beginning...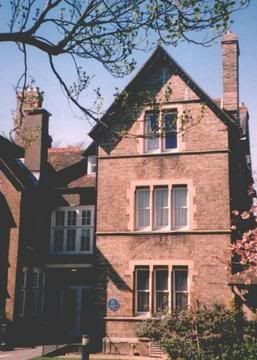 My blue plaqued House this year. Contains football pitch sized rooms [and servants' stairs] but also: windows that won't open/shut, heating that breaks down, intermittent internet access and a kitchen which currently seems to have a dubious policy towards washing up*.

The view from my window: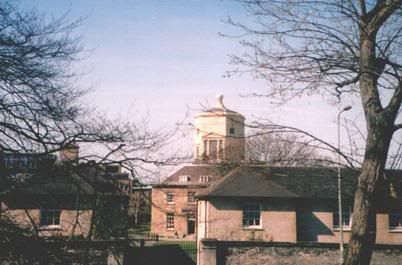 The buildings you can see make up Green College, and the towering building in the background is the Radcliffe Observatory. I'd like the pretend that I've always been this good at identifying this building but it wasn't until Hilary this year when I'd had numerous guests ask me its identity (and I'd looked foolish) that I actually looked up what its name was.


The Duck Pond in the University Parks: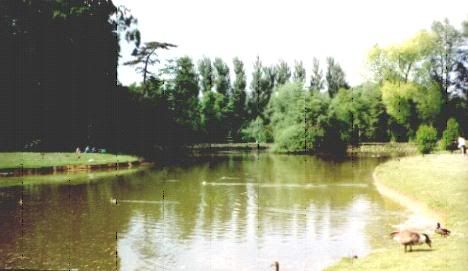 I, officially,
love this place
. Not just for the incredibly cute ducklings who are so trusting that their mother will bring them to sleep right next to you, but because..well...it's beautiful.
The Cherwell:
Taken whilst punting and not falling in. Ok, I wasn't doing the
actual
punting but still - I didn't fall in!
The Rad Cam:
Yes, I know you're wondering what's going on there and why there's a stuffed dog on the plinth. Long story. But needless to say this is the only picture of the Rad Cam [my library, home of the scary porters who check your bags and scowl at you if you hold your Bod card upside down] I seem to have taken. Ok, for a better view without the Dan B Dogg: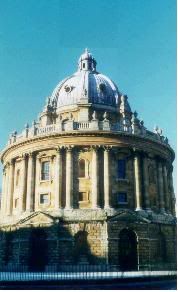 More normal, but much less interesting I think we can agree.

C. S. Lewis's Pub**: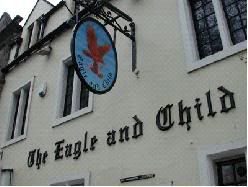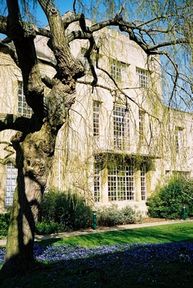 That would be Hartland House, the closest thing that we have to a nice building.

Honourable mentions go to the following which I couldn't find pictures of***: the Old Fire Station Theatre [where I lived for a large chunk of my first and second years and forever the home of SSoB], the BT [incredibly cute 50 seater studio theatre], The O'Reilly [The brand spanking new theatre that I got to see built and worked on the first production in. Should you want to know, new theatres smell lovely], The Oxford Playhouse [for giving me lots of free tickets this year and allowing me to see some fantastic shows at very cheap prices during the rest of my time here. Oh and Jude Law was at one of the benefits there about six months ago. I may have sat in his seat. I may not have. But that wouldn't make a good story], the English Faculty [horrible grey sixties building that it is], Blackwells [funded 2001-5 by myself], Maxwells [you try shouting 'can I have an orgasm' to the barman], Far From The Madding Crowd [thesp and hack pub. Normal people do not enter], The Goose [For post show drinks in my first year prior to Madding Crowd taking over the mantle and, worryingly, for Fox stalking], The Cock and Camel [more Fox stalking], Beat Cafe [even though they closed it down when I was on my year out; it had the best cocktail happy hour - and the most expensive chips - in Oxford] and, it goes without saying, Ali's Kebab Van.

*Ok, this has more to do with the occupants than the house.

**And J.R.Tolkein but, to quote Paddy Marber, "I wouldn't read LOTR if you paid me a thousand pounds a page". The Chronicles of Narnia on the other hand...

***Read, didn't have any on my computer and couldn't be bothered to google for them.