From A Phone Booth In Vegas
Another Saturday night, another Griffin anniversary: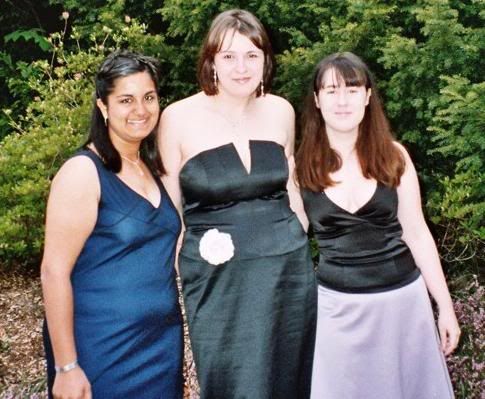 Aston University May Ball.
Alcohol in plastic glasses. Gold lame curtains. Not getting to go on the dodgems. Tony Blackburn's arse. Singing 'Mandy' on karaoke with a random man. Watching a wannabe Justin Timberlake on the dance floor. Seeing Jamelia and her dancers with their incredibly short skirts. Eating doughnuts in Tamworth service station as they played 'Superstar'.
Steeeve's [Griffin's then Tour Manager] face when he saw Becky, Nik and I. Griffin nearly falling on top of us as he tried to leap the barrier during 'Bring It On'. Feeling incredibly proud to see him wow a crowd of students. Watching the annoyed security man's face as Griffin, having finally cleared the barrier, made his way around the crowd during the final song.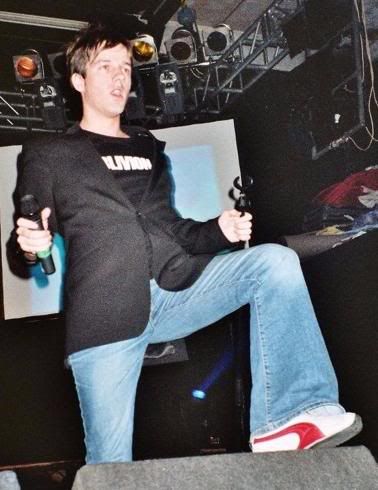 Steeeve setting off the car alarm and Griffin doing his one-arm-in-the-air popstar pose. Comparing our red ball wristbands with Griffin's blue Top of the Pops one. Him trying valiantly to defend having dyed his hair blonde a few years earlier. Talking Whitby and snookering golf balls. Getting my shoe stuck in the grate as I was talking and Steeeve having to help me get it out.
Wanting to hug Griffin and tell him that everything was going to be ok.
Hugging Griffin and saying that everything would be ok.
Not being sure whether it would or not.
Group photos. Group hugs. Group almost crying in the toilets. Group singing to 'Jessie' and collapsing in fits of giggles when we realised that Fox and Griffin's version is very different to the original. Group yelling "But James doesn't play this bit!".