Fashion Lesson Number 1: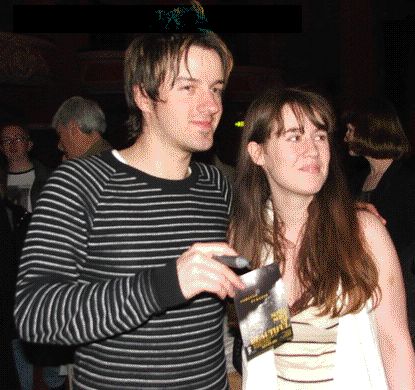 *
Co-ordinate with popstar-boy which one of you is going to wear horizontal stripes. Failing that, grab a pashmina and/or a SSoB flier [depending on preference/gender] and hope no one notices.
NB: There is a closeup of this where Griffin looks very smiley and absolutely gorgeous. I, however, look like a person who's just been traumatised by a dancing bear. Both counts may be true, but since this is my blog you're getting the one where I look better.
*Shamelessly stolen from Shona.